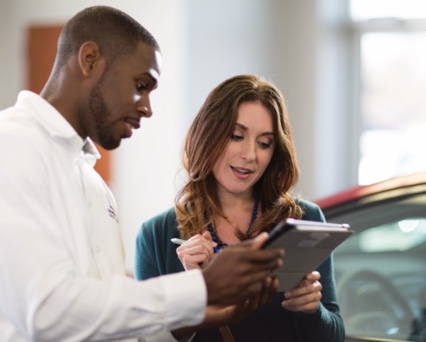 Understand Your Insurance Policy
 When an accident happens, the last thing you want is to worry about your vehicle. Check whether your insurance policy covers authentic OEM parts.
By ensuring your repairs are made using Mopar® collision parts, you'll have the advantage of quality parts engineered specifically for your vehicle.
Prepare for the Unexpected
It's not always possible to think clearly at the scene of an accident, but always be ready to document an accident with the right tools on hand.
Use our handy Accident Assistant feature by downloading the Mopar®  Owner's Companion App for iPhone®  or Android™. Or, keep printed forms in your glovebox.