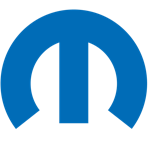 A NEW CENTURY... AND A WHOLE
NEW CUSTOMER EXPERIENCE.
With the new millennium, came a further commitment to training, technology and enhancing the customer experience. This was evident in 2008, with the debut of the Mopar Express Lane - a quick oil change/service option that reshaped how people viewed service at their dealerships. And then again with technological innovations that put Mopar at the driver's fingertips, like the first smartphone app in 2010, and the first tablet-based service check-in tool, wiADVISOR, in 2012.